Interior Doors
Composite doors with raised panels and decorative raised mouldings have become very popular because of the multitude of available patterns and sizes. The Infinity Door by American is one of these composite doors. It has a solid particle board core, is pre-primed, and is available with three different raised moulding profiles, two of which are shown below. Standard patterns are shown here.
The Infinity Door is also available as a medium density fiberboard (MDF) door called the Encore Door. Its panels are routed into the MDF face. Standard patterns are shown here. For more information on the entire line of doors from Infinity, please visit their web site at www.infinitydoor.com.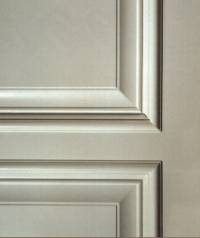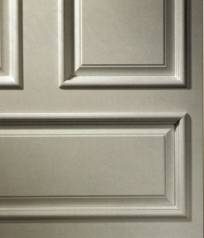 "Designer" Moulding Profile............"Infinity" Moulding Profile
Other interior doors available are hollow or solid core flush (flat surface) with hardboard, oak, birch and lauan (mahogany) skins. Custom flush veneers are also available. Paneled stile & rail doors are available in many patterns (some of which are shown below) and in various woods, such as fir, oak and pine. Louver doors and glass doors (French doors) are also available. Moulded hardboard door styles can be seen here and are available with both hollow and solid cores. Some are also available arched. All doors are available "prehung" in a frame. We also sell mirror wardrobe doors.